Hacking for Humanity is a 2-day code-a-thon where developers, designers, scientists, students, entrepreneurs, educators and mentors work together to build apps that solve social problems. Because Girls in Tech was founded on inclusivity and equality, both men and women are welcome to participate and collaborate! As a result, when communities work together, they don't just do good —they become a force for global change.
The Hacking for Humanity series happens around the world at Girls in Tech chapters throughout the year. Each chapter partners with Non-Profit Organizations (NPOs) to solve social problems local to their community. As a result, solutions are built by the local girls in tech community, for their local community.
At Girls in Tech's Hacking for Humanity, participants get hands-on experience, make friends, network, and be a part of a community.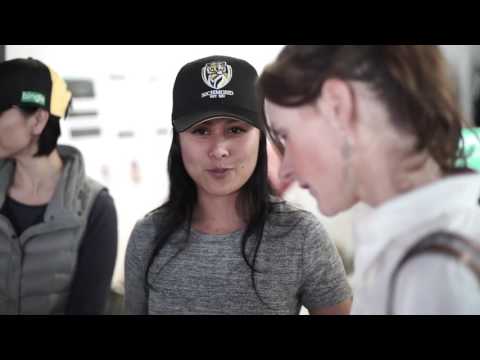 After an introductory session on the assignment and the chosen platform, each team spends the majority of the hackathon coding. Typically, there is also be a keynote speech delivered by a local industry expert. Teams have built both web and mobile applications, fleshed out ideas for software and hardware, used data visualization and much more. Mentors from local companies also volunteer to help guide the products, troubleshoot coding challenges, and work with teams to bring their ideas into real life!
At the end of the competition, each team has the opportunity to pitch their solutions to an experienced panel of judges. And yes, there is a prize for the winning team! After the winning team has been awarded, participants and volunteers celebrate their achievements!
Visit The Hacking For Humanity Website