Join us as we kickoff our Girls in Tech PHX one-of-a-kind monthly mentorship event! Come meet like-minded women and tech enthusiasts in a relaxed setting to connect, network, inspire, and gain career-building relationships. This event is targeted to tech professionals, all genders welcome!  

Who should attend: If you are passionate about advancing your career in tech and supporting women, this event is for YOU.
This event is strategically designed to promote mentorship by forming connections with one another that encourage professional and personal growth. Mentorship is not an everyday activity and includes a variety of expertise from industry specific to leadership to workplace politics. It is a support system you can call on when you need help, advice, or a new skill set.
It is hard to advance one's career in tech, but we want to shift that conversation and talk about how we can make it easier. We'll talk about:
– what you can do on any day, in life or at work, to make it easier for you and others
– how to promote positive change
– how to get involved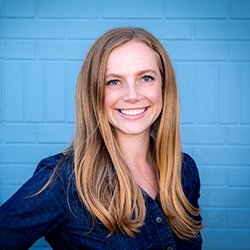 August Featured Mentor: Rachel Mertensmeyer, CEO and Co-founder of RexPay
Rachel Mertensmeyer has long been captivated by understanding the consumer mindset and making people's lives better with product innovation. She has a decade of marketing management experience in Fortune 100 companies including Unilever and Avon in New York and BBDO and WPP in Shanghai. Rachel's first professional opportunity supported her entrepreneurial nature as she was tasked with the ground floor development of sales distribution in Eastern Asia for an American wine company. In 2016, while living in New York City, Rachel  experienced medical bill mayhem personally. This experience spurred her to apply her consumer product innovation background to create a better medical payments solution for patients.
Session Description: 
Rachel will share stories and learnings from her personal experiences. She will touch on her  thoughts on working in the corporate world v. a small start-up company. The discussion will also include insights on how to launch a start up! 
Schedule of event:
5:30 pm: Registration and networking
6:00 pm: Short interview/presentation with influential leader in tech
6:35 pm: Breakout group conversation
7:00 pm: Wrap-up!